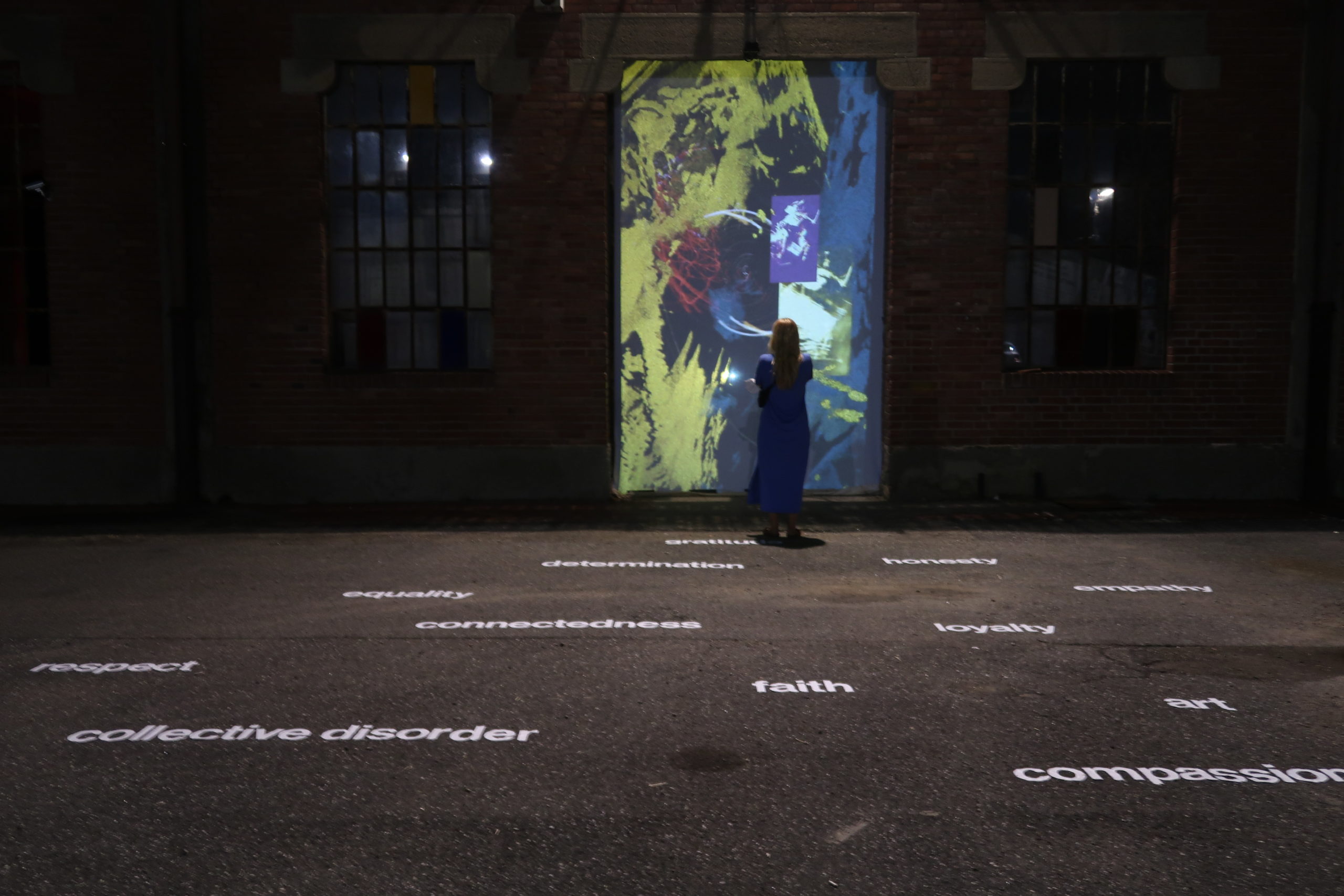 Video Projection "Interlude" & "Decay"/ REW 2021
Work ibug & Santo Stefano – Video Projection "Interlude" & "Decay"
Corona not only prevented artistic collaboration, but also encouraged it. Xuan could not be on site due to circumstances, but through the Rescue Project we nevertheless realised her work in Flöha and Santo Stefano di Magra according to her drawing. This required great trust in artistic creation and many good conversations – we love the result. In the evening, Xuan's films "Interlude" and "Declay" were shown as retro projections in the old Vaccari ceramics factory in Santo Stefano di Magra.
The film "Decay" is based on the resonance of a chord played on the harpsichord. The second film "Interlude" is based on the resonance of a human voice, both in its quietest and loudest moments.
Infos www.xuanfilms.com/about
Facebook @Xuanfilms
Instagram @xuan.films
Xuan has already left a contribution to ibug in 2019 and was again present in Flöha in 2021. 
A multidisciplinary artist  who uses projections, animations, films and videography as her chosen medium. This makes her works not only interactive, but also experimental. Not only the digital way is used, but also hand-painting with gouache. This template is then reused, as she thinks it's cool when something as big as a penny is projected onto a massive façade.
Her current projects include Art on the MART in Chicago (USA), a projection installation on the largest projection screen in the world, in collaboration with the GRAMMY award-winning ensemble Eighth Blackbird; an installation at the ibug Festival in Flöha (Germany) and at the RESCUE Residency in Santo Stefano di Magra (Italy). More on this later…
Infos www.xuanfilms.com/about
Facebook @Xuanfilms
Instagram @xuan.films