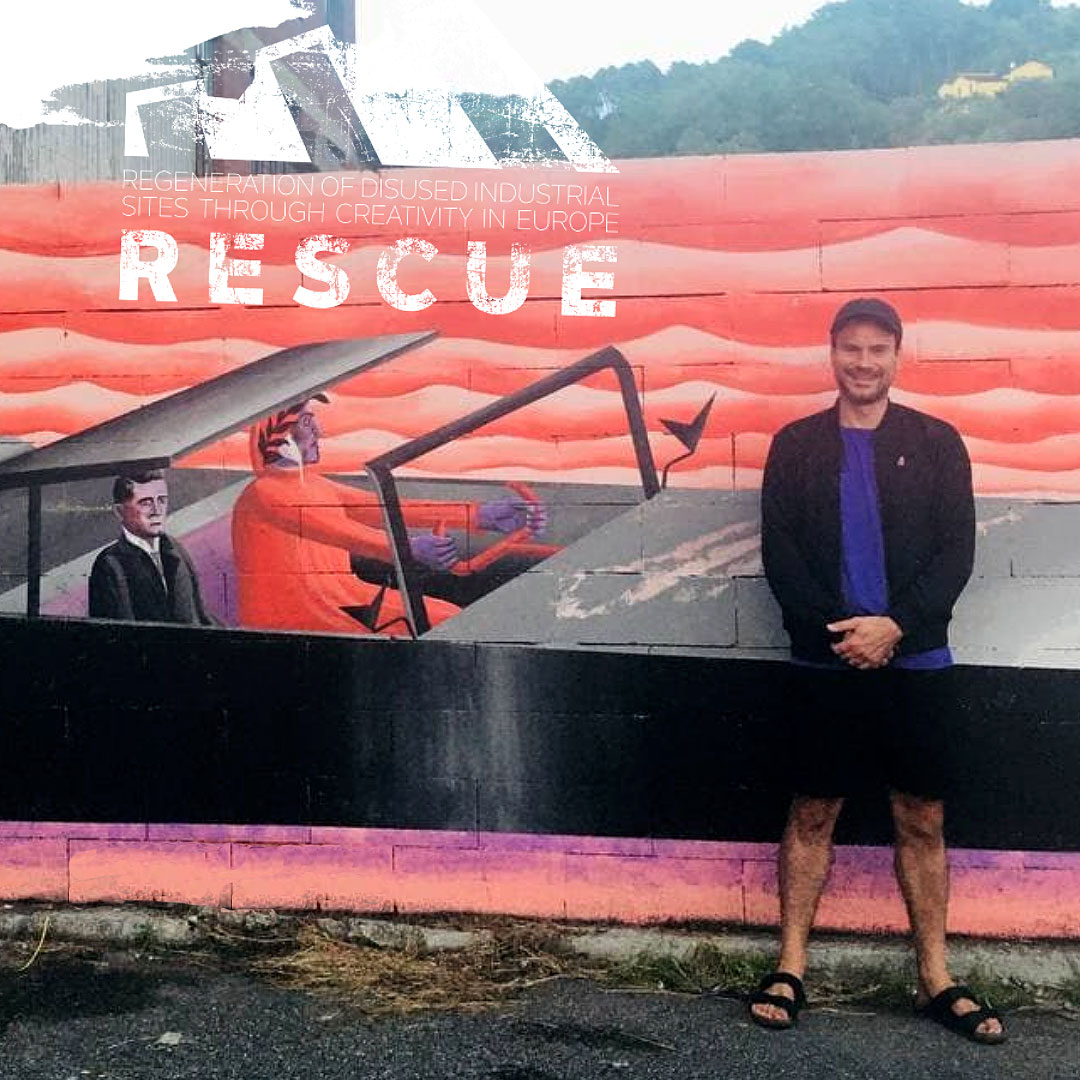 Spritz-Tour to Hell, ROBERT DEUTSCH / REW 2021
Spritz-Tour to Hell, Italy, 2021
You already know Robert Deutsch from our ibug artist presentation from 09.08.21.
He was inspired by the history of Santo Stefano di Magra for his work on the 15-metre wall as part of the Rescue project.
Carlo Vaccari, the owner of the old Vaccari ceramics factory, and Dante Algeri travel together to one of the circles of hell to find a place for him. This place is safe for him because he has enriched himself at the expense of his workers' health. The industrial history of the factory combines with the technological progress of fantastic machines, here represented by the car.
With Dante at the Wheel, Robert Deutsch brings history into the now in the Dante Year 2021 and translates the divine comedy into a futuristic version of history, asking the question whether hell is still contemporary at all or whether it is already a part of our reality.
Infos www.robertdeutsch.de
Facebook Robert Deutsch
Instagram @robert.deutsch.one