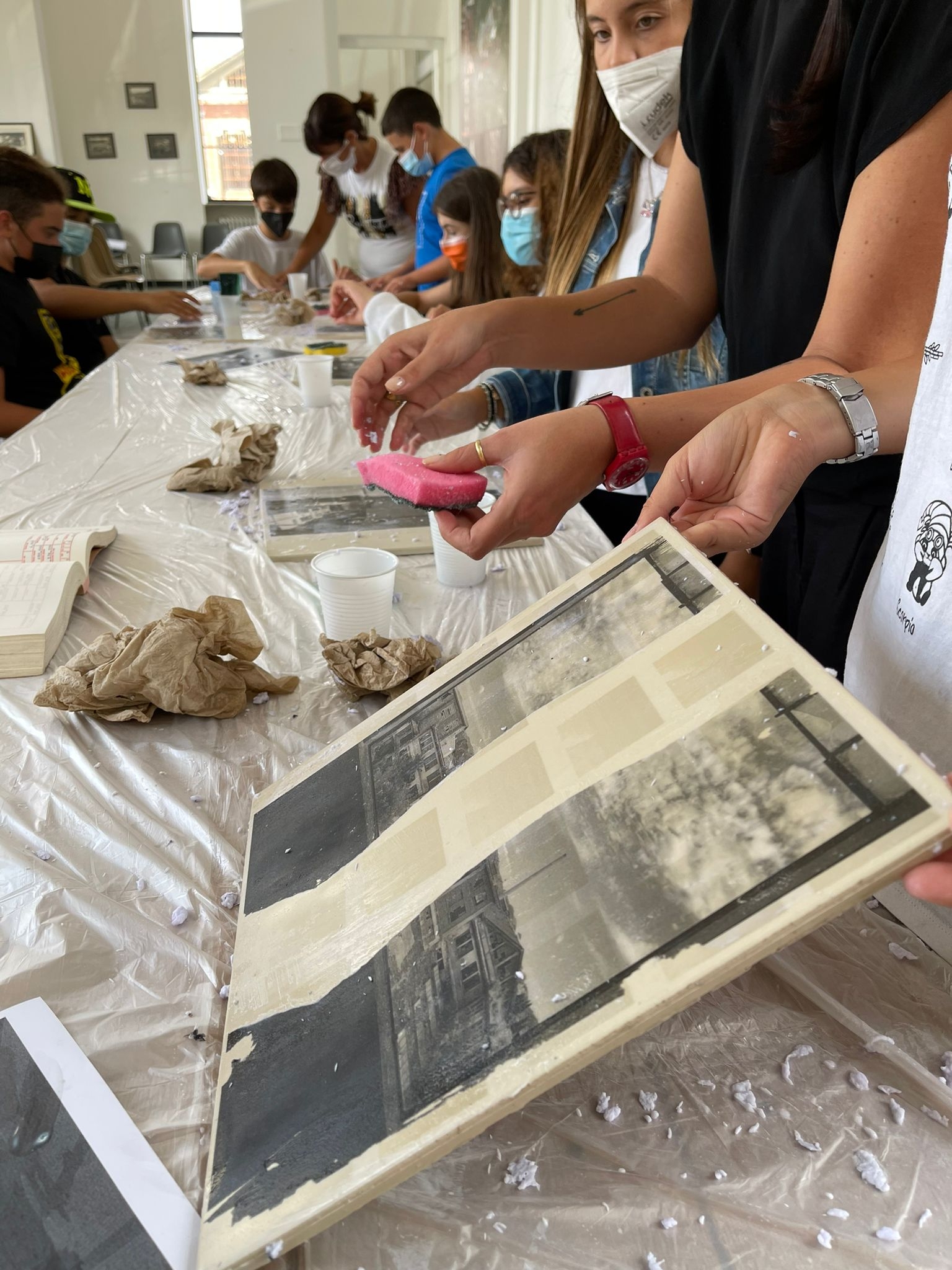 Tales on tiles / REW 2021
Workshop by Christin Haupt during REW – Rescue european week. With the partecipation of local school 's students.
Christin Haupt has years of experience in the ibug education team and is a trained designer. Her fascination with the fusion of the digital and real worlds recently led her to explore augmented reality for the first time at a summer school at Panke Galerie Berlin and to contribute her part to the "openAR" exhibition. With her expertise, she has already organised tours at ibug and now she has organised a workshop with children from a 3rd grade in the old Vaccari ceramics factory. First, the pupils explored the factory to get an impression, later they used the old tiles produced in Vaccari, current and historical photos, as well as original financial books from the wasteland to create their own works of art. Using a special photo transfer technique, they transferred the found material onto the tiles. These tiles, just like the earlier tile samples, were placed on the original presentation boards and thus became the symbol of the fusion of history and future of a young generation on 29.5×29.5 cm.